Jeu de Trones
WARNING: Game made for the game jam "Make Something Horrible". So, yeah. It's meant to be horrible ¯\_(ツ)_/¯
GO FULLSCREEN OR DOWNLOAD!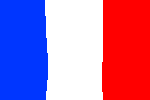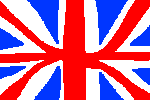 Disappointed by the ending of the Game of Thrones series? This game is for you!
All your favorite characters are back in this thrilling action game*!
- More than 5 possible endings! (6)
- Incredible handcrafted graphics!
- Incredible mouthcrafted music!
- High kicks in John Snow's face!
- Puzzling puzzles!
- Many more surprises that will surprise you, doctors hate me!
- A game disavowed by its creator!
- Fuck TERFS!

This game was developped with a simple guideline: do everything as dirty as I could without having nightmares about it later. As few ctrl+Z as possible, no eraser, only one try to record instruments with minimal rehearsal, everything here is 97.465% natural!
OST : https://grhyll.bandcamp.com/album/jeu-de-trones
(Participation to the Canard PC "Make Something Horrible 2019" game jam.
Playable with mouse + keyboard.
Alt+F4 to quit.
Illustrations are not contractually binding.)
* (Not really an action game.)

Install instructions
Download, unzip, cry.

Comments
Log in with itch.io to leave a comment.
C'est du génie. Un scénario époustouflant.
Merci !!! Pour être honnête je pense qu'ils devraient refaire la dernière saison au complet en se basant sur mon scénario :/